Carlisle Station improvements
The improvements to the area in front of platforms 5 & 6 are taking shape. The "gateway" to the Settle-Carlisle Line and the Hadrian's Wall Line has been erected, see the photo below taken on Monday, 31st January. There has been some criticism of the colour scheme for the banner, but that was most definitely not of our choosing; it was the decision of the Conservation Officer, Carlisle Station being a listed building. It does actually look better than it appears in the photo.
The Friends of the Settle-Carlisle Line have contributed £10,000 towards the costs of these enhancements.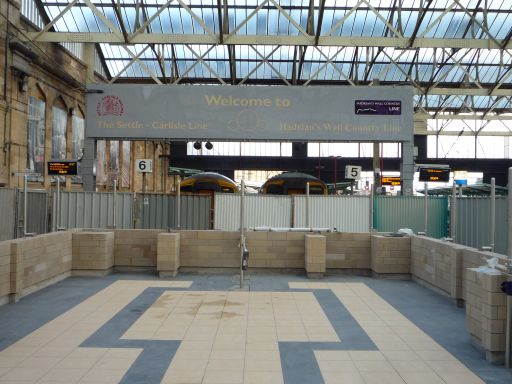 Last updated by Richard Morris on 10/01/2014